Sanding, sander, sanding roller
Flying abrasives
Intermediate sanding
Pre-sanding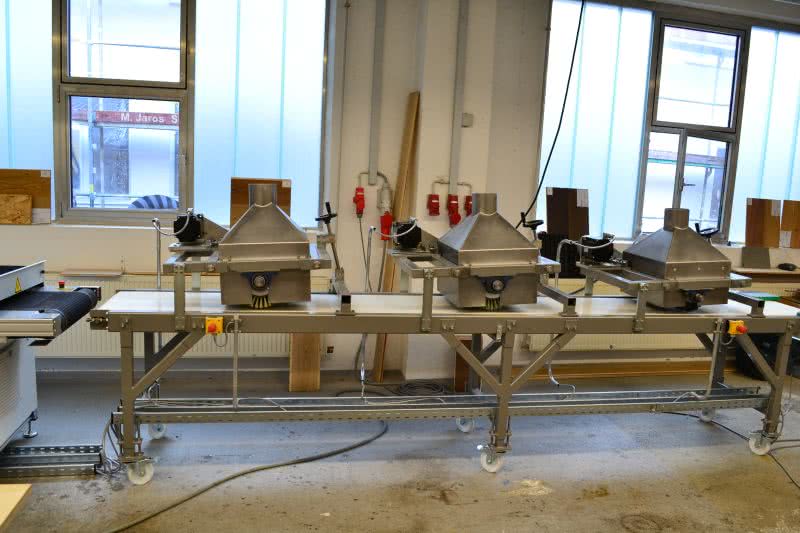 Wood is alive. It curves or bends.
Therefore the Axel Wirth sanding tools are "flying sanding means", which adjust to the wood and smoothen the surface regularly.
The sanding means also roughen the wood regularly, if required.
That depends on the grain size of the sanding mean.
Axel Wirth sanding machines are installed on extremely robust transport belts.

Flexible from above, robust from below !!!
Like in all attachments for the "WIRTH" – transport belts, we also have here the well-established infinitely variable adjustment in height by a hand wheel.